PAGES: 1 2 3 4 5 6 7 8 9 10 11 12 13 14
Fallacies from Chapter 3 - 5469

| | |
| --- | --- |
| | Fallacious Appeal to Authority |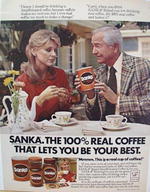 | | |
| --- | --- |
| | Definition Model for Fallacious Appeal to Authority |
| | |
| --- | --- |
| Fallacy | Fallacious Appeal to Authority |
| Short Definition | accepting an authority's argument when you shouldn't |
| Long Definition | Accepting the argument from an alleged authority when you shouldn't because they are not an expert in that field or they have a reason to lie |
| Form | none |
| Keywords | expert, authority |
| How to Explain | point out that they are not really experts in that field or that they may lie or are untrustworthy |
| Example | Paul Newman thinks that there should be a tax increase and that's good enough for me. |
| | |
| --- | --- |
| | Notes on Fallacious Appeal to Authority |
1. There is a base instinct to follow the dictates of an authority or expert. Examples: parents, bosses, doctors, scientists, teachers, preachers. People use appeals to authority to reinforce their beliefs and try to persuade others.

2. Fallacious Appeal to authority is a very common fallacy. It occurs when we wrongly accept the word of an alleged authority or expert. This occurs when:

a. the person is a phony expert
b. the actual expert might lie due to a vested interest to do so.

3. It is helpful to realize that an expert in one field is not necessarily an expert in another field.

4. If you feel that the expert might lie due to vested interest then it is helpful to determine the expert's trustworthiness by checking the person's track record.

5. Check the reasoning of other experts who disagree with the expert in question. Try to uncover any contrary evidence. If possible, try to become your own expert on the subject.

6. Some appeals to authority are NOT fallacious, for example, your doctor telling you to eat healthy foods and get plenty of exercise to help prevent medical problems.


7. Fallacious Appeal to Authority on the Internet
| | |
| --- | --- |
| | Appeal to Celebrity |
A common type of Fallacious Appeal to Authority is an appeal to celebrity.


Appeal to Celebrity on the Internet
| | |
| --- | --- |
| | Examples of Fallacious Appeal to Authority |
1. Paul Newman thinks that there should be a tax increase and that's good enough for me.

Analysis: Paul Newman is an expert actor, but is not an authority on taxes. (an appeal to celebrity)

---

2. Tobacco CEO's before a congressional committee: "We are convinced that smoking is not addictive".

Analysis: The CEO's may be tobacco experts but they have a reason to lie due to vested self-interest.

---

3. "Senator, if you think that the FBI has been engaging in unauthorized or illegal activities, why don't we get the Director and his staff over here at this hearing and get to the bottom of this thing? who is in a better position to testify about FBI operations than the Director and his division heads?"

Analysis: The Director and his staff may be involved in the illegal activities and thus may be untrustworthy or have reasons for a cover-up.

---

4. Reincarnation probably exists. After all, Albert Einstein believed in it.

Analysis: Einstein was a top expert in Physics and probably one of the smartest people in the world. The problem is that no proof was offered.

---

5. My dentist says that I should brush and floss twice daily to help take care of my teeth.

Analysis: An appeal to authority, but a legitimate one. Thus, it's not a fallacy.

---

6. Reverend Boswell: "I don't see how we can chance cutting the defense budget one penny more. All signs on the international military and political scene point to an increased confrontation with terrorists."

Analysis: A fallacious appeal to authority. What makes the Reverend an expert on this issue? Note that an expert in one field is not necessarily an expert in another field.
---